Courses Taught:
English/Language Arts - 1st grade
Spelling
English/Grammar
Reading
Writing
Math - 1st grade
Science/Social Studies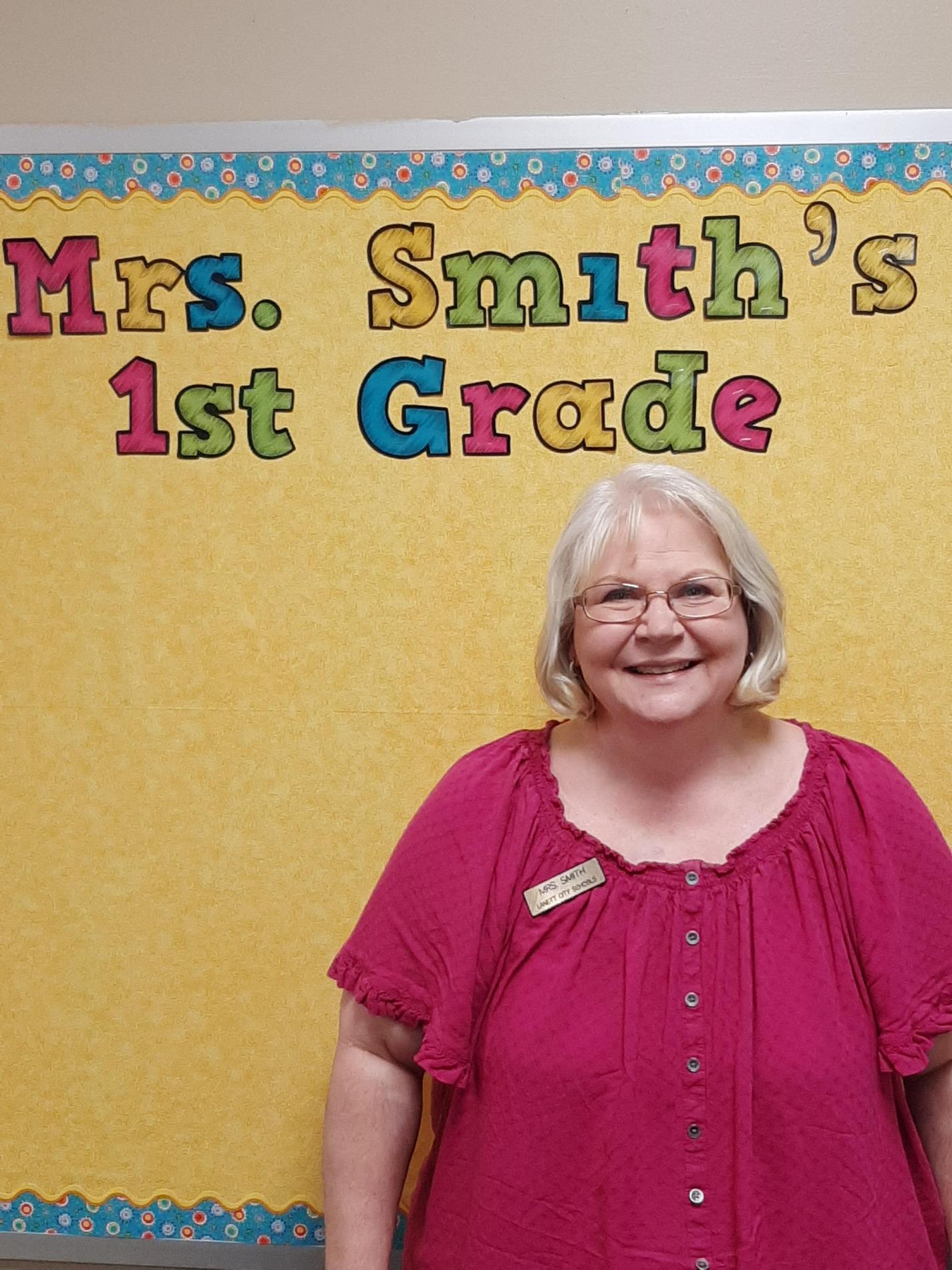 Education:
I began my years of education right here in Lanett when Central Elementary school sat on the present day school playground. I attended 5th and 6th grade at former South Elementary School and 7th and 8th grade at the former Lanett Jr. High School on Cherry Drive.
I am a proud Lanett High School graduate!! While in high school, I was in the National Honor Society, on the Student Council, on the Band Council and played the flute and the xylophone in the Lanett High Marching Panther Band. I graduated with honors, sixth in my class, from Lanett in 1980.
I continued on to Auburn University where I received a Bachelor's Degree in Elementary Education in 1985. While at Auburn, I sang in the University Concert Choir and traveled with the choir to Europe in the Summer of 1984 for a two week concert tour.
I later attended Troy University to work on a Master's Degree in Elementary Education.
Experience:
I have worked in Elementary Education since 1985. I worked for 1 year at Mountville Elementary school in the Troup County, Georgia, school system. In 1986 I moved to Fulda, West Germany where I worked for 2 years in the Dept. of Defense school system as a home-bound instructor. In 1988 I returned state-side to Fort Knox, Kentucky where I worked as a Teacher's Aide in the Fort Knox post school system. In 1990, I returned to Lanett and began working for the Lanett City School System as a First Grade teacher. I've been with Lanett now for 30 years.
I am AMSTI (Alabama Math, Science and Technology Institute) trained in both Math and Science. I am also ARI (Alabama Reading Initiative) trained.
I have served on numerous committees during my years at Lanett City Schools, including Textbook committees, local and district Parent Involvement committees, Technology committee, BBSST, and ACIP (Continuous Improvement) committee.
Biography:
I live in Lanett and am happily married to Gary Smith, a CT/MRI Tech at EAMC Lanier Memorial Hospital. We have 2 children. Heather is 32 and is married to Thomas Brookshire. They reside in Woodstock, Georgia, where Heather works as a Veterinary Technician in an emergency animal hospital in Atlanta. Her husband, Thomas, works in Internet Security at the CDC. They welcomed our first grandbaby, Julia Frost, in March 2020. Our youngest daughter, Emily earned her Masters in Education from West Alabama University this summer. She will begin a new school year in Limestone County as a Virtual Instructor. She married Kyle Kreiter in March and moved to Madison, Alabama in May. Kyle works for FBI Security at the Red Stone Arsenal in Huntsville.
We have one sweet, little dog named Harry. I love to read, cross-stitch, watch movies, play cards and board games with my family. My favorite tv shows are Jeopardy, Idiotest, Supernatural and The Walking Dead!! I am addicted to Mexican food and Diet Coke! I am a huge Auburn Tigers fan!!! WAR EAGLE!
I also serve as the Music Director at Fairview Baptist Church in Valley, where I direct the Celebration choir. I've been the Music Director there for 27 years.
Curriculum On-line Access Instructions